Local Fuel Co.,Inc.

Local People working for Local People

 Call us: 802-265-4417 or 518-642-2441 or 800-700-7727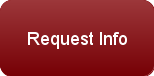 QUALITY HEATING & OFF ROAD FUEL

#2 Ultra Low Sulfur Home Heating Oil

Dyed Ultra Low Sulfur Kerosene

for your Off Road needs we 

offer Dyed Ultra Low Sulfur Non Road Diesel

High quality Ultra Low Sulfur fuels and 100% customer satisfaction are our First priorities.

All of our fuel products are Ultra Low Sulfur 15-ppm

Call today, find out how you can save  $0.20 cents per gallon on your deliveries for the upcoming heating season.